Worship
Worship with us on Sundays at 11:00am.
Prayer and Share
The 2nd and 4th Tuesdays of the month at 7:00pm in the Great Hall.
Due to the Covid-19 restrictions, the Prayer and Share services have been suspended until further notice.
Coffee Concerts
Due to the Covid-19 restrictions, all Coffee Concerts have been cancelled for the year.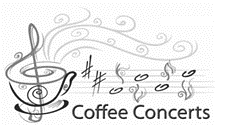 The Coffee Concerts are a joint ministry of Valley CrossWay Church and Calvin Presbyterian Church. We are pleased to present these concerts six to eight times a year as an offering to the community, usually on the last Wednesday of the month.

10:00 am - 10:45 am: Coffee and refreshments provided by Calvin Presbyterian Church in their Gathering Space (please use the main entrance to the church)
11:00 am - noon: Concert in the Great Hall with a variety of musicians throughout the year, arranged by Valley CrossWay Church.