UNTIL FURTHER NOTICE, ALL SCHEDULED SERVICES HAVE BEEN CANCELLED DUE TO THE COVID-19 VIRUS ADVISORY. THIS INCLUDES SUNDAY WORSHIP SERVICES, TUESDAY PRAYER AND SHARE TIMES, AND ALL THE COFFEE CONCERTS.

DURING THIS TIME OF COVID-19, PRAYER REQUESTS AND OUR NEWSLETTER ARE BEING DISTRIBUTED FOR USE AT HOME AND ONLINE, AND WE CONTINUE TO SUPPORT LOCAL AND OVERSEAS MINISTRIES. FOR INQUIRIES, PLEASE EMAIL INFO@VALLEYCROSSWAYCHURCH.ORG.


Worship
Worship with us on Sundays at 11:00am.
All are welcome to enjoy coffee and conversation at 10:30am.


Prayer and Share
The 2nd and 4th Tuesdays of the month at 7:00pm in the Great Hall.


Coffee Concerts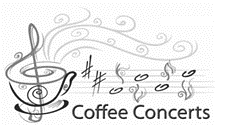 The Coffee Concerts are a joint ministry of Valley CrossWay Church and Calvin Presbyterian Church. We are pleased to present these concerts six to eight times a year as an offering to the community, usually on the last Wednesday of the month.

10:00 am - 10:45 am: Coffee and refreshments provided by Calvin Presbyterian Church in their Gathering Space (please use the main entrance to the church)
11:00 am - noon: Concert in the Great Hall with a variety of musicians throughout the year, arranged by Valley CrossWay Church.

DUE TO THE COVID-19 VIRUS ADVISORY, ALL COFFEE CONCERTS HAVE BEEN CANCELLED FOR THE 2020 YEAR.