The heartbreaking discovery of the unmarked burial site of 215 children at the Kamloops Indian Residential School is a reminder of the disastrous and ongoing effects of injustices against Indigenous people. That such injustice has often been committed under the leadership of those who claim Christ's name is a shameful reality. Valley CrossWay Church grieves the terrible harm that has been done. We grieve the loss and continuing pain suffered by Indigenous people, and stand with them in the search for understanding and justice.
Until further notice, all services have been cancelled due to the Covid-19 virus advisory, including Sunday worship services, Tuesday Prayer and Share times, and all the Coffee Concerts.

During this time of Covid-19, prayer requests and our newletter are being distributed for use at home and online, and we continue to support local and overseas ministries. For inquiries, please email info@valleycrosswaychurch.org.

Worship
Worship with us on Sundays at 11:00am.
All are welcome to enjoy coffee and conversation at 10:30am.


Prayer and Share
The 2nd and 4th Tuesdays of the month at 7:00pm in the Great Hall.


Coffee Concerts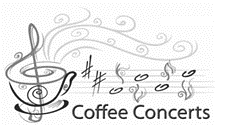 The Coffee Concerts are a joint ministry of Valley CrossWay Church and Calvin Presbyterian Church. We are pleased to present these concerts six to eight times a year as an offering to the community, usually on the last Wednesday of the month.

10:00 am - 10:45 am: Coffee and refreshments provided by Calvin Presbyterian Church in their Gathering Space (please use the main entrance to the church)
11:00 am - noon: Concert in the Great Hall with a variety of musicians throughout the year, arranged by Valley CrossWay Church.

DUE TO THE COVID-19 VIRUS ADVISORY, ALL COFFEE CONCERTS HAVE BEEN CANCELLED FOR THE 2020 YEAR.