Worship
Worship with us on Sundays at 11:00am.
All are welcome to enjoy coffee and conversation at 10:30am.


Prayer and Share
The 2nd and 4th Tuesdays of the month at 7:00pm in the Great Hall.


Coffee Concerts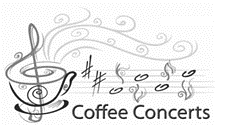 The Coffee Concerts are a joint ministry of Valley CrossWay Church and Calvin Presbyterian Church. We are pleased to present these concerts six to eight times a year as an offering to the community, usually on the last Wednesday of the month.

10:00 am - 10:45 am: Coffee and refreshments provided by Calvin Presbyterian Church in their Gathering Space (please use the main entrance to the church)
11:00 am - noon: Concert in the Great Hall with a variety of musicians throughout the year, arranged by Valley CrossWay Church.


Wednesday, February 26 at 11:00am
Piano Duo: Scott Meek and Clare Yuan
Valentine's special


Wednesday, March 25 at 11:00am
String Trio:
Calvin Dyck - violin
Cameron Wilson - violin
Lee Duckles - cello


Wednesday, April 29 at 11:00am
Somerset Trio:
Alana Lopez - violin
Ben Boheen - cello
David Antoniuk - piano


Wednesday, May 27 at 11:00am
Laura Altenmueller - piano


Other Events

Wednesday, January 22 at 12:15pm
Week of Prayer for Christian Unity celebration.
Co-hosted with Calvin Presbyterian Church, please join us for this time of worship, followed by a light lunch.
The theme is hope (Acts 27:22-34).