Worship
Worship with us on Sundays at 11:00am.
All are welcome to enjoy coffee and conversation at 10:30am.


Prayer and Share
The 2nd and 4th Tuesdays of the month at 7:00pm in the Great Hall.

Write Your Story Workshop

Saturday, October 19 from 10:00am to noon, with resident author April Yamasaki.
If you're interested in writing your story or just thinking of about it, this workshop is for you. Whether you're writing for yourself, family and friends, or for a wider audience, a short story or a full-length memoir, this workshop offers a helpful overview from getting motivated and getting organized to completing your project. For more information and to register in advance, please see Write Your Story Workshop.


Coffee Concerts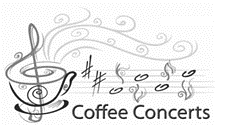 The Coffee Concerts are a joint ministry of Valley CrossWay Church and Calvin Presbyterian Church. We are pleased to present these concerts six to eight times a year as an offering to the community, usually on the last Wednesday of the month.

10:00 am - 10:45 am: Coffee and refreshments provided by Calvin Presbyterian Church in their Gathering Space (please use the main entrance to the church)
11:00 am - noon: Concert in the Great Hall with a variety of musicians throughout the year, arranged by Valley CrossWay Church.


October 30 at 11:00am
Luke Welch, piano


November 27 at 11:00am
The "Vancouver Seraph Ensemble"


December 18 at 11:00am
"Vintage" Christmas show